PhD students
Alessandro Marcomini
Quantum Communication Theory Group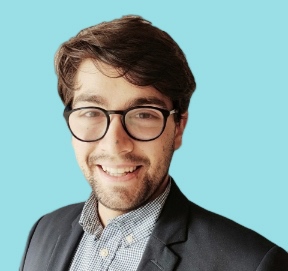 About me
Alessandro Marcomini is a dedicated PhD student in physics with a keen interest in Quantum Cryptography. He completed his BSc degree in Physics at the University of Padova and graduated with honors in the MSc degree in Physics of Data, focusing on the fusion of Quantum Physics and Data Science.
During his academic journey, Alessandro gained practical experience through an internship at the Institute of Applied Physics, University of Bonn, where he worked in the lab of Trapped Atoms. Additionally, he conducted theoretical research for his Master's thesis at the Institute for Quantum Control, Forschungszentrum Jülich, Germany. His research aimed to develop experiment-friendly techniques for closed-loop control in quantum systems.
Driven by his passion for Quantum Cryptography, Alessandro returned to this captivating field, which he had previously investigated during his BSc thesis on Quantum Key Distribution (QKD) attacks in collaboration with Prof. Paolo Villoresi's group at Padova. Since 2023, he has been an integral member of the Quantum Communication Theory group at VQCC, working closely with Prof. Marcos Curty. Alessandro's current research focuses on establishing new security standards for the practical implementation of Quantum Key Distribution with imperfect devices. This research falls under the MSCA program for "Quantum-Safe-Internet," where he aims to contribute to the development of secure quantum communication protocols, paving the way for secure quantum communication in the future.